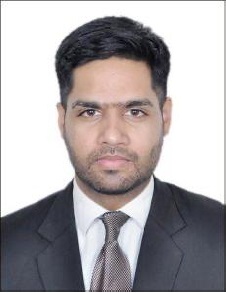 Raghu Vasishth after the joining the bar, got fully involved in litigation practice before the Supreme Court of India, High Court of Delhi and all District Courts, Debt Recovery Tribunal, Company Law Board (now National Company Law Tribunal), Arbitral Tribunals, Labour Courts and many more. After gaining ample experience and exposure under the supervision and guidance of seasoned lawyers at the Bar, in January 2017 Raghu started his independent law practice.
As on this date, Raghu is fully engaged in diversified law practice before various jurisdictions whereby he is representing cases and issues arising from constitutional rights, civil suits including money recovery, injunction matters, status quo on unauthorised construction and creating third party rights etc. Filing and defending commercial suits for his corporate clients. Raghu has defended his clients in defamation suit seeking damages.
Raghu's criminal law practice has gained him immense exposure in arguing bail applications, criminal complaints, FIR cases on cheating, fraud, trademark infringement cases, dishonour of cheque complaints, breach of contracts, cyber law crimes.
Raghu has represented company petitions before Company Law Tribunal regarding suo motu petitions, merger & acquisition, revival of company petition, winding up petitions, insolvency proceedings, etc. Otherwise, Raghu is consulting and mentoring corporate houses, startups and many business models with FEMA compliances, investments, vetting and drafting of all kinds of contracts and agreements, employment stock options etc in accordance with governing law.
Being empanelled with National Internet Exchange of India, Raghu is handling domain related trademark disputes for and on behalf of the representing the Registry.
He is competent to advance disciplined, organised, strategic and time oriented approach in the best interest of his clients.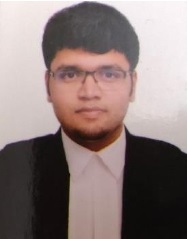 Utkarsh has always focused on understanding the needs and requirements of the clients and assist them proactively to provide highest quality of time bound and cost effective legal service. Utkarsh has been representing a plethora of clients in Civil, Criminal and Commercial litigation from lower courts upto the Supreme Court of India.
Further, Utkarsh has been engaged in arbitration proceedings and other Alternative Disputes Resolution mechanisms, besides consulting them towards Mediation, Conciliation or other procedures during the arbitral proceedings to encourage settlement of disputes.
Other than the traditional areas of work, Utkarsh has also provided consultancy in the domain of secretarial compliances and RBI related compliances to BSE listed NBFC.
With the advent of startup culture as promoted by the present Government of India, Utkarsh has had the privilege to been closely associated and advised upcoming FINTECH start-ups right from the stage of incorporation with ancillary support in framing mandatory policies for the company like Grievance Redressal policy, Privacy Policy, Lending Policy and Terms and Conditions.
In his short but informative stint at the leading global consultancy firm EY, Utkarsh also had the opportunity to be associated with international corporations willing to invest in India and provided legal assistance with respect to regulatory legislations like Foreign Exchange Management Act
(FEMA) and consulted NGOs willing to receive foreign funds under the strict rules and regulations of Foreign Contribution and Regulation Act (FCRA).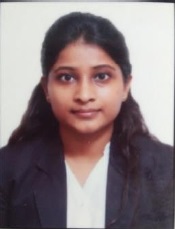 Aashi Jain is dedicated and passionate young lawyer. She strives to provide effective and strategic representation while upholding the highest ethical standards.
Aashi has expertise in civil litigation that involves money recovery suits, trademark/copyright infringement, property matters in the concerned District Courts and High Court of Delhi. She holds experience in Banking and Finance law before Debt Recovery Tribunal, District Courts and
Consumer Forums besides negotiable instrument cases and matrimonial cases in the competent criminal courts at Delhi jurisdiction.
Furthermore, she has gained exposure in Arbitration matters before the respective Arbitral Tribunal and has drafted various company law petitions/application in NCLT proceedings. She has represented various Banks and NBFCs before District Courts of Delhi and obtained favourable
orders under the provisions of law. Aashi conducts thorough legal research, analyse complex issues and develop strong legal arguments to support her client's cases.
Besides litigation, she stays up to date on the latest developments in the law and accordingly provides strategic advice in managing legal issues, skilled in negotiation and dispute resolution, aiming to achieve favourable outcomes for her clients while striving for amicable settlements whenever possible. However, she is also prepared to litigate fiercely in court when litigation becomes necessary. She maintains strict confidentiality and treats all clients with respect, ensuring that their trust is well placed.
Pragya is completely involved in the court practice of corporate law, commercial law, labour/employment law and consumer law.
Also, Pragya is engaged in drafting pleadings of civil suits, misc applications, civil appeals etc before the competent courts, commissions and tribunals.
Otherwise, she has good exposure in drafting, reviewing and vetting legal contracts & agreements for big organisation and startup companies.
She has expertise in civil law, IPR law, cyber law, family law. She has regular court appearances. Pragya is enthusiastic about her legal profession and her day to day learning in court practice.
Pragya has completed her bachelors in law (Ba.LLb) from Vivekananda institute of professional studies, Delhi Also, she holds masters degree in cyber law.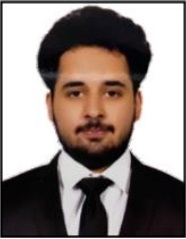 Mukund is extensively involved in consumer cases, negotiable instruments cases, criminal complaints, etc.
Mukund is regularly appearing and handling matters in forums and courts based on his expertise. He has gained good exposure in Delhi District Courts & High court of Delhi.
He is well-versed with drafting of consumer complaints, legal notices, reply to legal notices, agreements, contracts and knowledge of procedural law. Mukund is hands on legal research, dispute resolution and mediation proceedings.
Mukund completed his law degree from Guru Gobind Singh Indraprastha University, New Delhi. As a young professional, Mukund has been able to achieve good amount of experience in a short span of time.